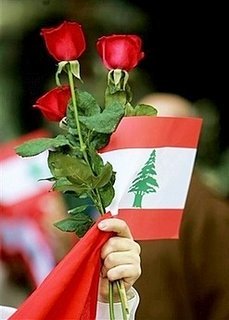 "If in the end I should conquer, glorious will be the victory; but I shall owe it to the Queen of Angels, under whose protection I place myself. She is my refuge & my defense; the tower of the house of David, on whose walls hang innumerable shields & the armor of many valiant champions; the cedar of Lebanon, which puts the serpent to flight."

Juan Valera ~1824-1905

Through the maze, fog and eloquent prose;

all that Remains is what we Expose.

I Compose, You Oppose,

Still waters Run deep

I Suppose..

Serendipity simply Flows

I Propose,  let's not Transpose!

Rather ..Enjoy this repose

I shall not Impose nor Enclose

What Remains is what now Glows:

A soul akin that You Chose…

And a memory of a scented rose…

             Copyright © 2009 Grace Halabi, All Rights Reserved

Website Designed by Author, Grace Halabi